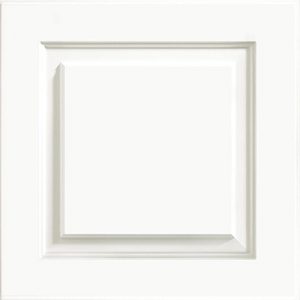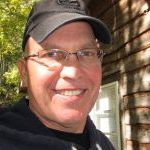 Cabinetry
Thermofoil cabinet repairs
Thermofoil – What is it?
As the name might imply, this is not a metal product. This is a type of finish that is applied to cabinetry, usually over a fiberboard base. It's a thin vinyl material with an adhesive back that is introduced into vacuum and "fuses" it onto the substrate.
Pros and cons:
It is relatively inexpensive compared to other options, it looks good, and is easily maintained with soap and water. It does have some cons. It does not hold up well to heat, and from my experience (and others), it delaminates. Some of what I've read implies a 10 year life. In my opinion, this negates cost savings.
Delamination is apparent if the vinyl itself begins to peel away from the substrate. It may crack, it may not. It may bubble, it may not. Also, heat from cooking or an appliance can cause this as well. Generally speaking, it seems to just happen in random areas. Often what is peeling will continue to peel, and may peel from contact or attempted repairs.
Thermofoil cabinet repair options:
Repair by gluing. Thermofoil does not stick well with many glues such as wood glue. Many repairs have been made with contact cement. This is a solvent adhesive that is applied to both surfaces, allowed to dry, and then assembled. The challenge is keeping the sides separated long enough to allow each side to dry. The glue seems to dissolve the Thermofoil some, and while it does seem to hold, the finish is not as smooth (lumpy/bumpy).I've not read or experienced any repair longevity tests to comment on or even suggest warranting this type of repair.The other factor to consider here is the cost. While contact adhesive is inexpensive, the repairs are labor intensive. Cleaning the areas to be glued often releasing more of the Thermofoil, making an even larger repair necessary. As a "do-it-yourself" repair, a small bottle of contact adhesive, some time, and patience, may be worth a consideration as a budget solution.
Replace cabinet and door faces. With consideration of the time spent gluing, unknown longevity, and cosmetic issues with the repair, this may be a better choice. Be aware, this would only correct cabinet and door faces. Also, if replaced with Thermofoil, the risk is still there for peeling.
Cabinet replacement. While this may be the most expensive option, this would lend itself well to a kitchen or bath remodel/makeover/upgrade.
PLEASE NOTE! THIS IS AN INFORMATIONAL POST ONLY. AT THIS TIME, DEKE'S HANDYMAN SERVICE DOES NOT OFFER THERMOFOIL REPAIR OR REPLACEMENT SERVICES.